Knit Shirt
Knit Shirt
Details
https://www.johnstonmurphy.com/knit-shirt/07404825-XXL.html
Additional Information
DETAILS
Item
Soft, double-faced knit with fineline stripe inside.
Wear as a shirt, or layered jacket-style over a tee.
Button-flap chest pockets.
Metal buttons.
Shirttail hem.
70% poly/26% rayon/4% spandex.
Machine wash.
Imported.
Free Returns
See more
See less
Each order comes with a prepaid return label for free returns by mail, or items may be returned or exchanged at any Johnston & Murphy store, free of charge.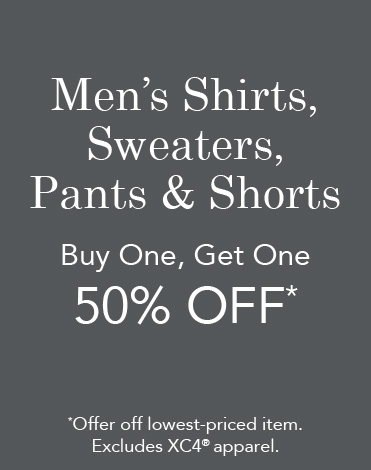 Show Us Your Style
Show Us Your Style
RATINGS AND REVIEWS
<div class="main-widget yotpo-display-wrapper " style="visibility: hidden;" data-source="default"> <div class="yotpo-label yotpo-small-box "> <a href="http://my.yotpo.com/landing_page?redirect=https%3A%2F%2Fwww.yotpo.com%2Fpowered-by-yotpo%2F&utm_campaign=branding_link_reviews_widget_v2&utm_medium=widget&utm_source=johnstonmurphy.com" class="yotpo-logo-link-new" aria-label="Powered by Yotpo link to their homepage" tabindex="0" target="_blank"> <span class="yotpo-logo-title "> Powered by </span> <div class="yotpo-icon-btn-big transparent-color-btn yotpo-icon yotpo-icon-yotpo-logo yotpo-logo-icon-new yotpo-icon yotpo-icon-yotpo-logo "> </div> </a> <div class="yotpo-default-button yotpo-icon-btn pull-right yotpo-hidden-mobile write-button write-review-button" role="button" tabindex="0"> <span class="yotpo-icon yotpo-icon-write"></span> <span class="yotpo-icon-button-text">write a review</span> </div> <div class="yotpo-logo-line"> </div> <div class="yotpo-clr"></div> </div> <div class="yotpo-display-wrapper" aria-hidden="false" style=""> <div class="yotpo-regular-box yotpo-bottomline yotpo-bottomline-3-boxes "> <div class="yotpo-bottomline-box-1 yotpo-stars-and-sum-reviews"> <span class="yotpo-stars"> <span class="yotpo-icon yotpo-icon-star rating-star pull-left"></span><span class="yotpo-icon yotpo-icon-star rating-star pull-left"></span><span class="yotpo-icon yotpo-icon-star rating-star pull-left"></span><span class="yotpo-icon yotpo-icon-star rating-star pull-left"></span><span class="yotpo-icon yotpo-icon-star rating-star pull-left"></span><span class="sr-only">5.0 star rating</span> </span> <span class="yotpo-sum-reviews" style=""> <span class="font-color-gray based-on">1 Review</span> </span> <div class="yotpo-clr"></div> </div> <div class="yotpo-bottomline-box-2"> <div class="yotpo-star-distribution"> <div class="yotpo-star-distribution-content"> <div class="yotpo-distibutions-stars"> <span class="review-stars yotpo-distribution-clickable" data-score-distribution="5"> <span class="yotpo-icon yotpo-icon-star pull-left"></span> <span class="yotpo-icon yotpo-icon-star pull-left"></span> <span class="yotpo-icon yotpo-icon-star pull-left"></span> <span class="yotpo-icon yotpo-icon-star pull-left"></span> <span class="yotpo-icon yotpo-icon-star pull-left"></span> <div class="yotpo-clr"></div> </span> <span class="review-stars " data-score-distribution="4"> <span class="yotpo-icon yotpo-icon-star pull-left"></span> <span class="yotpo-icon yotpo-icon-star pull-left"></span> <span class="yotpo-icon yotpo-icon-star pull-left"></span> <span class="yotpo-icon yotpo-icon-star pull-left"></span> <span class="yotpo-icon yotpo-icon-empty-star pull-left"></span> <div class="yotpo-clr"></div> </span> <span class="review-stars " data-score-distribution="3"> <span class="yotpo-icon yotpo-icon-star pull-left"></span> <span class="yotpo-icon yotpo-icon-star pull-left"></span> <span class="yotpo-icon yotpo-icon-star pull-left"></span> <span class="yotpo-icon yotpo-icon-empty-star pull-left"></span> <span class="yotpo-icon yotpo-icon-empty-star pull-left"></span> <div class="yotpo-clr"></div> </span> <span class="review-stars " data-score-distribution="2"> <span class="yotpo-icon yotpo-icon-star pull-left"></span> <span class="yotpo-icon yotpo-icon-star pull-left"></span> <span class="yotpo-icon yotpo-icon-empty-star pull-left"></span> <span class="yotpo-icon yotpo-icon-empty-star pull-left"></span> <span class="yotpo-icon yotpo-icon-empty-star pull-left"></span> <div class="yotpo-clr"></div> </span> <span class="review-stars " data-score-distribution="1"> <span class="yotpo-icon yotpo-icon-star pull-left"></span> <span class="yotpo-icon yotpo-icon-empty-star pull-left"></span> <span class="yotpo-icon yotpo-icon-empty-star pull-left"></span> <span class="yotpo-icon yotpo-icon-empty-star pull-left"></span> <span class="yotpo-icon yotpo-icon-empty-star pull-left"></span> <div class="yotpo-clr"></div> </span> </div> <div class="yotpo-distibutions-sum-reviews"> <span class="yotpo-sum-reviews text-xs font-color-primary yotpo-distribution-clickable" role=button tabindex=0 data-score-distribution="5">(1)</span> <span class="yotpo-sum-reviews text-xs font-color-primary " data-score-distribution="4">(0)</span> <span class="yotpo-sum-reviews text-xs font-color-primary " data-score-distribution="3">(0)</span> <span class="yotpo-sum-reviews text-xs font-color-primary " data-score-distribution="2">(0)</span> <span class="yotpo-sum-reviews text-xs font-color-primary " data-score-distribution="1">(0)</span> </div> <div class="yotpo-distributions-graphs"> <div class="yotpo-star-distribution-graph yotpo-distribution-clickable" data-score-distribution="5"> <div class="yotpo-star-distribution-graph-background"></div> <div class="yotpo-star-distribution-score-wrapper"> <div class="yotpo-star-distribution-graph-score" style="width: 100.0%;"></div> </div> </div> <div class="yotpo-star-distribution-graph " data-score-distribution="4"> <div class="yotpo-star-distribution-graph-background"></div> <div class="yotpo-star-distribution-score-wrapper"> <div class="yotpo-star-distribution-graph-score" style="width: 0.0%;"></div> </div> </div> <div class="yotpo-star-distribution-graph " data-score-distribution="3"> <div class="yotpo-star-distribution-graph-background"></div> <div class="yotpo-star-distribution-score-wrapper"> <div class="yotpo-star-distribution-graph-score" style="width: 0.0%;"></div> </div> </div> <div class="yotpo-star-distribution-graph " data-score-distribution="2"> <div class="yotpo-star-distribution-graph-background"></div> <div class="yotpo-star-distribution-score-wrapper"> <div class="yotpo-star-distribution-graph-score" style="width: 0.0%;"></div> </div> </div> <div class="yotpo-star-distribution-graph " data-score-distribution="1"> <div class="yotpo-star-distribution-graph-background"></div> <div class="yotpo-star-distribution-score-wrapper"> <div class="yotpo-star-distribution-graph-score" style="width: 0.0%;"></div> </div> </div> </div> </div> <div class="yotpo-clr"></div> <div class="yotpo-star-distribution-footer text-xs yotpo-hidden"> <span class="yotpo-star-distribution-show-all">Show all reviews</span> </div> </div> </div> <div class="yotpo-clr"></div> </div> <div class="yotpo-clr"></div> </div> <form aria-label="Write A Review Form"> <div class="write-review-wrapper write-form"> <div class="write-review yotpo-regular-box" id="write-review-tabpanel" role="tabpanel"> <div class="yotpo-header"> <div> <h2 class="y-label yotpo-header-title">WRITE A REVIEW</h2> </div> <div class="yotpo-mandatory-explain"> <span class="yotpo-mandatory-mark">*</span> Indicates a required field </div> <br> <span class="yotpo-mandatory-mark">* </span> <span class="y-label">Score: <span class="form-input-error yotpo-hidden"></span></span> <div tabindex="-1"> <span class="stars-wrapper"> <span class="yotpo-icon yotpo-icon-empty-star pull-left review-star" data-score="1" aria-label="score 1" role="button" tabindex="0" aria-selected="false"></span> <span class="yotpo-icon yotpo-icon-empty-star pull-left review-star" data-score="2" aria-label="score 2" role="button" tabindex="0" aria-selected="false"></span> <span class="yotpo-icon yotpo-icon-empty-star pull-left review-star" data-score="3" aria-label="score 3" role="button" tabindex="0" aria-selected="false"></span> <span class="yotpo-icon yotpo-icon-empty-star pull-left review-star" data-score="4" aria-label="score 4" role="button" tabindex="0" aria-selected="false"></span> <span class="yotpo-icon yotpo-icon-empty-star pull-left review-star" data-score="5" aria-label="score 5" role="button" tabindex="0" aria-selected="false"></span> </span> </div> </div> <div class="write-review-content"> <div class="form-group" data-custom-form-id=17948> <div class="form-element"> <span class="yotpo-mandatory-mark">* </span> <label class="y-label" for="yotpo_input_review_title"> Title: <span class="form-input-error yotpo-hidden"></span> </label> <input id="yotpo_input_review_title" class="y-input" autocomplete="review-title" name="review_title" maxlength="150" aria-required="true" placeholder=""/> </div> <div class="form-element"> <span class="yotpo-mandatory-mark">* </span> <label class="y-label" for="yotpo_input_review_content"> Review: <span class="form-input-error yotpo-hidden"></span> </label> <textarea id="yotpo_input_review_content" class="y-input yotpo-text-box" name="review_content" aria-required="true" placeholder="" autocomplete="review-content"></textarea> </div> <div class="form-element yotpo-custom-tag-field "> <span class="y-label yotpo-field-title"> Would you recommend this item to a friend? <span class="form-input-error yotpo-hidden"></span> </span> <div class="yotpo-single-choice-field"> <fieldset> <legend>Would you recommend this item to a friend?</legend> <div class="yotpo-single-choice-option"> <div class="yotpo-radio-wrapper"><input id="yotpo_input_single_choice_Would you recommend this item to a friend?_would_you_recommend_this_item_to_a_friend_1" type="radio" name="--23748" value="Yes"></div> <label for="yotpo_input_single_choice_Would you recommend this item to a friend?_would_you_recommend_this_item_to_a_friend_1" class="y-label yotpo-field-option-label">Yes</label> </div> <div class="yotpo-single-choice-option"> <div class="yotpo-radio-wrapper"><input id="yotpo_input_single_choice_Would you recommend this item to a friend?_would_you_recommend_this_item_to_a_friend_2" type="radio" name="--23748" value="No"></div> <label for="yotpo_input_single_choice_Would you recommend this item to a friend?_would_you_recommend_this_item_to_a_friend_2" class="y-label yotpo-field-option-label">No</label> </div> </fieldset> </div> <div class="yotpo-clr"></div> </div> </div> </div> <div class="yotpo-footer yotpo-animation-opacity visible" style="display: inherit;"> <div class="socialize-wrapper"> <div class="connected">You are connected as <span class="username"></span></div> <div class="socialize"> <span class="y-label">Connect with:</span> <div> <div class="yotpo-default-button yotpo-icon-btn" data-network="linkedin" aria-label="connect with linkedIn" role="link" tabindex="0"><span class="yotpo-icon yotpo-icon-linkedin pull-left"></span></div> <div class="yotpo-default-button yotpo-icon-btn" data-network="twitter" aria-label="connect with twitter" role="link" tabindex="0"><span class="yotpo-icon yotpo-icon-twitter pull-left"></span></div> <div class="yotpo-default-button yotpo-icon-btn" data-network="facebook" aria-label="connect with facebook" role="link" tabindex="0"><span class="yotpo-icon yotpo-icon-facebook pull-left"></span></div> </div> </div> <div class="yotpo-or"> -OR- </div> </div> <div class="connect-wrapper visible " style="display: inherit;"> <div class="form-element name-input visible" style="display: inherit;"> <span class="yotpo-mandatory-mark">* </span> <label class="y-label" for="yotpo_input_review_username">Use your name: <span class="form-input-error yotpo-hidden"></span></label> <input id="yotpo_input_review_username" class="y-input" autocomplete="user-your-name" name="display_name" maxlength="40" aria-required="true" placeholder=""/> </div> <div class="form-element email-input visible" style="display: inherit;"> <span class="yotpo-mandatory-mark">* </span> <label class="y-label" for="yotpo_input_review_email">Email: <span class="form-input-error yotpo-hidden"></span></label> <input id="yotpo_input_review_email" class="y-input" autocomplete="your-email" name="email" aria-required="true" placeholder=""/> </div> <div class="yotpo-clr"></div> </div> </div> <div class="error-box yotpo-hidden"> <div class="text-wrapper"> <span class="error-text empty yotpo-hidden">Review&#39;s title &amp; body can&#39;t be empty</span> <span class="error-text empty_question yotpo-hidden">Question&#39;s body can&#39;t be empty</span> <span class="error-text score yotpo-hidden">Please enter a star rating for this review</span> <span class="error-text display_name_empty yotpo-hidden">Name field cannot be empty</span> <span class="error-text email yotpo-hidden">Invalid email</span> <span class="error-text user-already-reviewed yotpo-hidden">Your review has already been submitted.</span> <span class="error-text max_length yotpo-hidden">Max length was exceeded</span> <span class="error-text mandatory_field yotpo-hidden">Please fill out all of the mandatory (*) fields</span> <span class="error-text open_question_answer_length yotpo-hidden">One or more of your answers does not meet the required criteria</span> </div> <div class="yotpo-icon-btn-small transparent-color-btn"><span class="yotpo-icon yotpo-icon-cross" role='button' tabindex='0' aria-label="close error message"></span></div> </div> <div class="form-element submit-button"> <span class="form-input-error yotpo-hidden"></span> <input type="button" class="yotpo-default-button primary-color-btn yotpo-submit" aria-disabled="true" data-button-type="submit" value="Post"/> </div> <div class="yotpo-preloader-wrapper"> <div class="yotpo yotpo-pre-loader"> <span class="yotpo-empty-stars"> <span class="yotpo-icon yotpo-icon-empty-star"></span> <span class="yotpo-icon yotpo-icon-empty-star"></span> <span class="yotpo-icon yotpo-icon-empty-star"></span> <span class="yotpo-icon yotpo-icon-empty-star"></span> <span class="yotpo-icon yotpo-icon-empty-star"></span> </span> <span class="yotpo-full-stars"> <span class="yotpo-icon yotpo-icon-star"></span> <span class="yotpo-icon yotpo-icon-star"></span> <span class="yotpo-icon yotpo-icon-star"></span> <span class="yotpo-icon yotpo-icon-star"></span> <span class="yotpo-icon yotpo-icon-star"></span> </span> </div> </div> <div class="yotpo-clr"></div> </div> </div> </form> <div class="yotpo-messages"> <div class="yotpo-thank-you yotpo-hidden" data-type="share"> <div class="yotpo-icon-btn transparent-color-btn"><span class="yotpo-icon yotpo-icon-cross"></span></div> <div class="yotpo-thankyou-header text-3xl"> <span class="yotpo-icon yotpo-icon-heart"></span> <span>Thank you for posting a review!</span> </div> <div class="yotpo-thankyou-content"> <span>We value your input. Share your review so everyone else can enjoy it too.</span> </div> <div class="yotpo-thankyou-footer" role="list"> <div class="yotpo-default-button yotpo-icon-btn" role="list-item"> <a class="social-link popup-link" href="#" target="_blank" data-network="facebook"> <span class="yotpo-icon yotpo-icon-facebook"></span> <span class="yotpo-icon-button-text">share</span> </a> </div> <div class="yotpo-default-button yotpo-icon-btn" role="list-item"> <a class="social-link popup-link" href="#" target="_blank" data-network="twitter"> <span class="yotpo-icon yotpo-icon-twitter"></span> <span class="yotpo-icon-button-text">share</span> </a> </div> <div class="yotpo-default-button yotpo-icon-btn" role="list-item"> <a class="social-link popup-link" href="#" target="_blank" data-network="linkedin"> <span class="yotpo-icon yotpo-icon-linkedin"></span> <span class="yotpo-icon-button-text">share</span> </a> </div> </div> </div> <div class="yotpo-thank-you yotpo-hidden" data-type="pending-for-review-approval"> <div class="yotpo-icon-btn transparent-color-btn"><span class="yotpo-icon yotpo-icon-cross"></span></div> <div class="yotpo-thankyou-header text-3xl"> <span class="yotpo-icon yotpo-icon-heart"></span> <span>Thank you for posting a review!</span> </div> <div class="yotpo-thankyou-content"> <span>Your review was sent successfully and is now waiting for our staff to publish it.</span> </div> </div> </div> <div class="yotpo-small-box yotpo-nav reviews 0"> <div class="yotpo-nav yotpo-nav-primary" role="tablist"> <ul> <li class="yotpo-nav-tab yotpo-active" data-type="reviews" data-content="yotpo-reviews-f89f4bda-1e0c-40eb-b38d-767224b9d7d9 yotpo-reviews-header-f89f4bda-1e0c-40eb-b38d-767224b9d7d9" aria-controls="yotpo-reviews-f89f4bda-1e0c-40eb-b38d-767224b9d7d9 yotpo-reviews-header-f89f4bda-1e0c-40eb-b38d-767224b9d7d9" role="tab" tabindex="0" aria-selected="true"> <div class="yotpo-nav-wrapper"> <span>Reviews</span> <span class="nav-tab-sum yotpo-reviews-nav-tab-sum">(1)</span> </div> </li> </ul> <div class="yotpo-icon-btn-big transparent-color-btn yotpo-visible-mobile"> <span class="yotpo-icon yotpo-icon-three-lines"></span> </div> <div class="yotpo-dropdown-wrapper mobile-collapse"> <div class="yotpo-menu-mobile-collapse yotpo-hidden-mobile"> <div class="yotpo-nav-dropdown-category yotpo-visible-mobile write-review-button" role="button" tabindex="0"> <span class="yotpo-icon yotpo-icon-write"></span> <span class="y-label">write a review</span> </div> </div> </div> <div class="yotpo-clr"></div> <div class="yotpo-nav-dropdown sorting" data-type="sort direction" data-value="reviewer_type desc" data-analytic-category="reviews" data-analytic-label="sort_dropdown"> <div class="yotpo-dropdown-button"> <span>Sort:</span> <span class="selected" data-selected-key="select">Select</span> <span class="yotpo-icon yotpo-icon-down-triangle"></span> </div> <ul class="yotpo-dropdown list-categories"> <li class="list-category" data-value="date desc" sort-name="newest" data-analytic-property="newest"> <a><span class="yotpo-icon yotpo-icon-clock"></span>Newest</a> </li> <li class="list-category" data-value="images desc" sort-name="with_images" data-analytic-property="with_images"> <a><span class="yotpo-icon yotpo-icon-image"></span>With Pictures</a> </li> <li class="list-category" data-value="rating desc" sort-name="highest_rating" data-analytic-property="highest_rating"> <a><span class="yotpo-icon yotpo-icon-default-star"></span>Highest Rating</a> </li> <li class="list-category" data-value="rating asc" sort-name="lowest_rating" data-analytic-property="lowest_rating"> <a><span class="yotpo-icon yotpo-icon-default-empty-star"></span>Lowest Rating</a> </li> <li class="list-category" data-value="votes_up desc" sort-name="most_helpful" data-analytic-property="most_helpful"> <a><span class="yotpo-icon yotpo-icon yotpo-icon-thumbs-up"></span></span> Most Votes</a> </li> <li class="list-category" data-value="votes_down desc" sort-name="least_helpful" data-analytic-property="least_helpful"> <a><span class="yotpo-icon yotpo-icon yotpo-icon-thumbs-down"></span>Least Votes</a> </li> </ul> </div> <div class="yotpo-clr"></div> </div> </div> <div class="yotpo-nav-content"> <div class="search-in-progress"> <div class="search-in-progress-text font-color-gray" role="status" aria-live="polite"> Updating Results </div> <div class="yotpo-spinner"> <div class="sk-spinner sk-spinner-three-bounce"> <div class="sk-bounce1"></div> <div class="sk-bounce2"></div> <div class="sk-bounce3"></div> </div> </div> </div> <div class="yotpo-reviews yotpo-active" id="yotpo-reviews-f89f4bda-1e0c-40eb-b38d-767224b9d7d9" data-host-widget="main_widget" role="tabpanel"> <div class="yotpo-preloader-wrapper"> <div class="yotpo yotpo-pre-loader"> <span class="yotpo-empty-stars"> <span class="yotpo-icon yotpo-icon-empty-star"></span> <span class="yotpo-icon yotpo-icon-empty-star"></span> <span class="yotpo-icon yotpo-icon-empty-star"></span> <span class="yotpo-icon yotpo-icon-empty-star"></span> <span class="yotpo-icon yotpo-icon-empty-star"></span> </span> <span class="yotpo-full-stars"> <span class="yotpo-icon yotpo-icon-star"></span> <span class="yotpo-icon yotpo-icon-star"></span> <span class="yotpo-icon yotpo-icon-star"></span> <span class="yotpo-icon yotpo-icon-star"></span> <span class="yotpo-icon yotpo-icon-star"></span> </span> </div> </div> <div class="total-reviews-search" total-reviews-search="1"></div> <div class="yotpo-review yotpo-regular-box " data-review-id="118173067"> <div class="yotpo-header yotpo-verified-user "> <span class="yotpo-icon-profile yotpo-header-element pull-left"> <span class="yotpo-user-letter">S</span> <span class="yotpo-icon yotpo-icon-circle-checkmark yotpo-action-hover" data-type="toggleFade" data-target="yotpo-tool-tip" data-target-container="yotpo-header"></span> </span> <div class="yotpo-header-element "> <span class="y-label yotpo-user-name yotpo-font-bold pull-left">Simon M.</span> <div class="label-with-tooltip pull-left"> <span class="y-label yotpo-user-title yotpo-action-hover" data-type="toggleFade" data-target="yotpo-tool-tip" aria-describedby=118173067>Verified Reviewer</span> </div> <div class="yotpo-clr"></div> <span class="yotpo-review-stars "> <span class="yotpo-icon yotpo-icon-star rating-star pull-left"></span><span class="yotpo-icon yotpo-icon-star rating-star pull-left"></span><span class="yotpo-icon yotpo-icon-star rating-star pull-left"></span><span class="yotpo-icon yotpo-icon-star rating-star pull-left"></span><span class="yotpo-icon yotpo-icon-star rating-star pull-left"></span><span class="sr-only">5.0 star rating</span> <div class="yotpo-clr"></div> <div class="yotpo-user-related-fields"> <div class="yotpo-user-field" data-type=SingleChoice> <span class="yotpo-user-field-description text-s">Bottom Line:</span> <span class="yotpo-user-field-answer text-s">Yes</span> </div> <div class="yotpo-clr"></div> </div> </span> <div class="yotpo-clr"></div> </div> <div class="yotpo-header-element yotpo-header-actions "> <span class="y-label yotpo-review-date">08/29/19</span> </div> </div> <div class="yotpo-main "> <div class="yotpo-multiple-rating-fields"> <div class="yotpo-user-related-fields"> <div class="yotpo-user-field" data-type=SingleChoice> <span class="yotpo-user-field-description text-s">Bottom Line:</span> <span class="yotpo-user-field-answer text-s">Yes</span> </div> <div class="yotpo-clr"></div> </div> </div> <div class="content-title yotpo-font-bold"> Travel-friendly </div> <div class="yotpo-clr"></div> <div class="yotpo-review-wrapper"> <span class=sr-only id="118173067-ada-summary-text">Review by Simon M. on 29 Aug 2019</span> <span class=sr-only id="118173067-ada-title-text">review stating Travel-friendly</span> <div class="content-review" id="118173067"> This knit shirt is soft with a lot of stretch. Very wrinkle-resistant. Comfortable against your skin. Quite warm and thick - a bit like flannel. The fabric does have a slight polyester sheen that some may find off-putting, and the hand-feel is a bit synthetic. You can dress it up to a point with a nice jacket, but the collar isn't really meant for a tie. It looks good untucked. The metal buttons are sturdy. Overall: a comfortable, casual button up that's great to wear on a long flight. </div> </div> <a class="product-link-wrapper " aria-label="Product Knit Shirt" aria-hidden="true" tabindex="-1" href="https://yotpo.com/go/7sRzlKVW" target="_blank" rel="nofollow"> <div data-product-id="142615623" class="y-label product-link"> On Knit Shirt </div> </a> </div> <div class="yotpo-footer "> <div class="footer-actions"> <span class="yotpo-action" data-type="toggleFade" data-target="share-review" aria-labelledby="review-118173067" role="button" tabindex="0" aria-expanded="false"> <span class="yotpo-icon yotpo-icon-share"></span> <span class="y-label">share</span> <span class="yotpo-icon yotpo-icon-seperator"></span> </span> <span class="sr-only" id="review-118173067">' Share Review by Simon M. on 29 Aug 2019 </span> <span class="share-options-wrapper"> <span role="list" class="share-options share-review"> <span role="listitem" data-social="facebook"> <span class="y-label yotpo-action"> <a class="social-link popup-link" data-network="facebook" href="https://www.facebook.com/dialog/feed?app_id=226132034107547&aria_labelled_by=facebook-review-118173067&display=popup&link=http%3A%2F%2Freviews.me%2Ffacebook_post%3Fimage_url%3Dhttps%253A%252F%252Fcdn-yotpo-images-production.yotpo.com%252FProduct%252F142615623%252F92069597%252Ffacebook.jpg%253F1567103534%26product_url%3Dhttps%253A%252F%252Fyotpo.com%252Fgo%252FsxqNNZ5d%26review%3DThis%2Bknit%2Bshirt%2Bis%2Bsoft%2Bwith%2Ba%2Blot%2Bof%2Bstretch.%2BVery%2Bwrinkle-resistant.%2BComfortable%2Bagainst%2Byour%2Bskin.%2BQuite%2Bwarm%2Band%2Bthick%2B-%2Ba%2Bbit%2Blike%2Bflannel.%2BThe%2Bfabric%2Bdoes%2Bhave%2Ba%2Bslight%2Bpolyester%2Bsheen%2Bthat%2Bsome%2Bmay%2Bfind%2Boff-putting%252C%2Band%2Bthe%2Bhand-feel%2Bis%2Ba%2Bbit%2Bsynthetic.%2BYou%2Bcan%2Bdress%2Bit%2Bup%2Bto%2Ba%2Bpoint%2Bwith%2Ba%2Bnice%2Bjacket%252C%2Bbut%2Bthe%2Bcollar%2Bisn%2527t%2Breally%2Bmeant%2Bfor%2Ba%2Btie.%2BIt%2Blooks%2Bgood%2Buntucked.%2BThe%2Bmetal%2Bbuttons%2Bare%2Bsturdy.%2BOverall%253A%2Ba%2Bcomfortable%252C%2Bcasual%2Bbutton%2Bup%2Bthat%2527s%2Bgreat%2Bto%2Bwear%2Bon%2Ba%2Blong%2Bflight.%26social_title%3DTravel-friendly&redirect_uri=http%3A%2F%2Fmy.yotpo.com%2Fshares%3Freview_id%3D118173067"><i class="facebook share" aria-labelledby="facebook-review-118173067">facebook</i></a> </span> <span class="sr-only" id="facebook-review-118173067">facebook Share Review by Simon M. on 29 Aug 2019</span> <span class="yotpo-icon yotpo-icon-dot"></span> </span> <span role="listitem" data-social="twitter"> <span class="y-label yotpo-action"> <a class="social-link popup-link" data-network="twitter" href="https://twitter.com/intent/tweet?aria_labelled_by=twitter-review-118173067&text=This+knit+shirt+is+soft+with+a+lot+of+stretch.+Very+wrinkle-resistant.+Comfortable+against+your+skin.+Quite+warm+and+thick+-+a+bit+like+flannel.+The+fabric+does+have+a+slight+polyester+sheen+that+some+may+find+off-putting%2C+and+the+hand-feel+is+a+bit+synthetic.+You+can+dress+it+up+to+a+point+with+a+nice+jacket%2C+but+the+collar+isn%27t+really+meant+for+a+tie.+It+looks+good+untucked.+The+metal+buttons+are+sturdy.+Overall%3A+a+comfortable%2C+casual+button+up+that%27s+great+to+wear+on+a+long+flight.&url=https%3A%2F%2Fyotpo.com%2Fgo%2FpHQOgawa&via=yotpo"><i class="twitter share" aria-labelledby="twitter-review-118173067">twitter</i></a> </span> <span class="sr-only" id="twitter-review-118173067">twitter Share Review by Simon M. on 29 Aug 2019</span> <span class="yotpo-icon yotpo-icon-dot"></span> </span> <span role="listitem" data-social="linkedin"> <span class="y-label yotpo-action"> <a class="social-link popup-link" data-network="LinkedIn" href="https://www.linkedin.com/shareArticle?aria_labelled_by=linkedin-review-118173067&mini=true&source=Yotpo&summary=This+knit+shirt+is+soft+with+a+lot+of+stretch.+Very+wrinkle-resistant.+Comfortable+against+your+skin.+Quite+warm+and+thick+-+a+bit+like+flannel.+The+fabric+does+have+a+slight+polyester+sheen+that+some+may+find+off-putting%2C+and+the+hand-feel+is+a+bit+synthetic.+You+can+dress+it+up+to+a+point+with+a+nice+jacket%2C+but+the+collar+isn%27t+really+meant+for+a+tie.+It+looks+good+untucked.+The+metal+buttons+are+sturdy.+Overall%3A+a+comfortable%2C+casual+button+up+that%27s+great+to+wear+on+a+long+flight.&title=Travel-friendly&url=https%3A%2F%2Fyotpo.com%2Fgo%2Fb2xkJeFZ"><i class="LinkedIn share" aria-labelledby="linkedin-review-118173067">LinkedIn</i></a> </span> <span class="sr-only" id="linkedin-review-118173067">linkedin Share Review by Simon M. on 29 Aug 2019</span> <span class="yotpo-icon yotpo-icon-separator"></span> </span> <span class="yotpo-icon yotpo-icon-seperator"></span> </span> </span> </div> <div class="footer-additional-actions"> <span class="y-label yotpo-review-date">08/29/19</span> </div> <div class="yotpo-helpful"> <span class="y-label label-helpful" id=label-helpful-id-118173067>Was this review helpful?</span> <div class="yotpo-icon-btn-small transparent-color-btn vote-btn" data-type="up" role="button" aria-describedby=label-helpful-id-118173067 aria-label="vote up Review by Simon M. on 29 Aug 2019" tabindex="0"> <span class="yotpo-icon yotpo-icon-thumbs-up"></span> </div> <span class="y-label yotpo-sum vote-sum" aria-live="polite" aria-atomic="false" data-type="up">3</span> <div class="yotpo-icon-btn-small transparent-color-btn vote-btn" data-type="down" role="button" aria-describedby=label-helpful-id-118173067 aria-label="vote down Review by Simon M. on 29 Aug 2019" tabindex="0"> <span class="yotpo-icon yotpo-icon-thumbs-down"></span> </div> <span class="y-label yotpo-sum vote-sum" aria-live="polite" aria-atomic="false" data-type="down">0</span> </div> <div class="yotpo-clr"></div> </div> </div> </div> </div> </div>