Melton Cap Toe
Details
Melton Cap Toe
Additional Information
DETAILS
Item
Crafted of hand-selected calfskin for a premium look and feel.
Exclusive Optima® Comfort System with multi-layered cushioning is engineered for optimal comfort, support and flexibility.
Leather lining with perforated for forefoot enhances breathability.
Leather sole and combination stacked leather/fineline rubber heel for a clean, dressy appearance.
Goodyear welt construction allows leather to mold to your foot for a truly individual fit.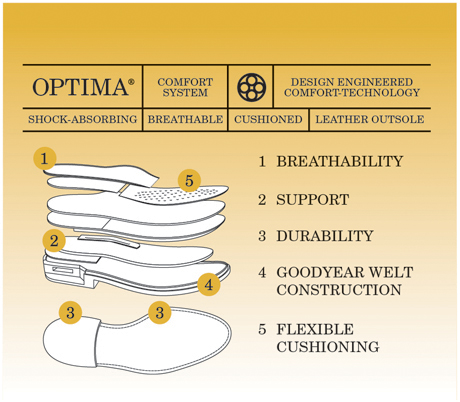 Free Shipping & Returns
See more
See less
Free ground shipping on orders over $100 and free returns, all the time. Usually arrives in 4-7 business days. Each order comes with a prepaid return label for free returns by mail, or items may be returned or exchanged at any Johnston & Murphy store, free of charge.
SHOW US YOUR #JOHNSTONANDMURPHY STYLE
#JOHNSTONANDMURPHY
RATINGS AND REVIEWS
Great shoe. Bought 9 pairs for my groomsmen for my wedding! Very happy with the shoes.
Marek5290
Chicago, IL
This is my third or fourth paid of this exact shoe. I wear them every day to work and they hold up for at least a couple of years. They always look good after a quick polish. Very sturdy but also comfortable at the same time. Good for work or formal events.
CF
New York, NY
Not sure if I would buy this shoe in the same size.
Shoe feel slightly too large. Difficult to walk in without concentrating on bending toe area.
Jake
Niceville, FL
I have been very impressed with the customer service at J &M
I get lots of compliments on my J & M's
Pat
Columbus Ohio
I would buy this product again and again
A great product
Joseph
Temple, Georgia 30179
Perfect for the board room and perfect for the casual evening dress.
None
Dallas, TX
100% Completely Satisfied!!!
I have not purchased many pairs of dress shoes in recent years. My son's wedding is coming up soon and my wife would strongly object to me wearing my usual soft sole casuals or tennis shoes. My feet have widen and going to a shoe store at the local mall can be frustrating. Those stores rarely have stylish choices in 12-3E. But after going on the Johnston & Murphy website.....my only problem was deciding on which pair to order. So many great styles in my size online at competitive prices. The ordering process was easy and efficient. My shoes were delivered to my doorstep in no time at all. I chose to get on the mailing list as well. I've purchased many pairs of Johnston & Murphy shoes years ago. Only difference is now with the great selection in my size and ease of ordering.....I'm more sold on Johnston & Murphy now than I was back then.
G dub
Cypress, Tx
A classic design that never grows old
David Bradshawe
Toronto
I spend most my day and work boots and sneakers. I have had my dress shoes for 20+ years! It was time for a new pair and I didn't want to go to a warehouse-type shoe store. Was treated well at my local Johnson & Murphy store. I was sized correctly and found a great dress shoe.
WaltZ
Central NJ