XC4® Branning Penny
Details
XC4® Branning Penny
Additional Information
DETAILS
Item
• Dual width adjustability.
• A trimmer, dressier profile built with XC4 waterproof extreme-comfort technology.
• Full-grain waterproof leather upper with seam-sealed construction.
• Advanced construction reduces overall weight, optimizes flexibility.
• Molded footbed and midsole for support.
• Removable memory-foam cushioned insole with sheepskin/moisture-wicking performance fabric cover.
• High-density rubber sole for shock absorption and durability.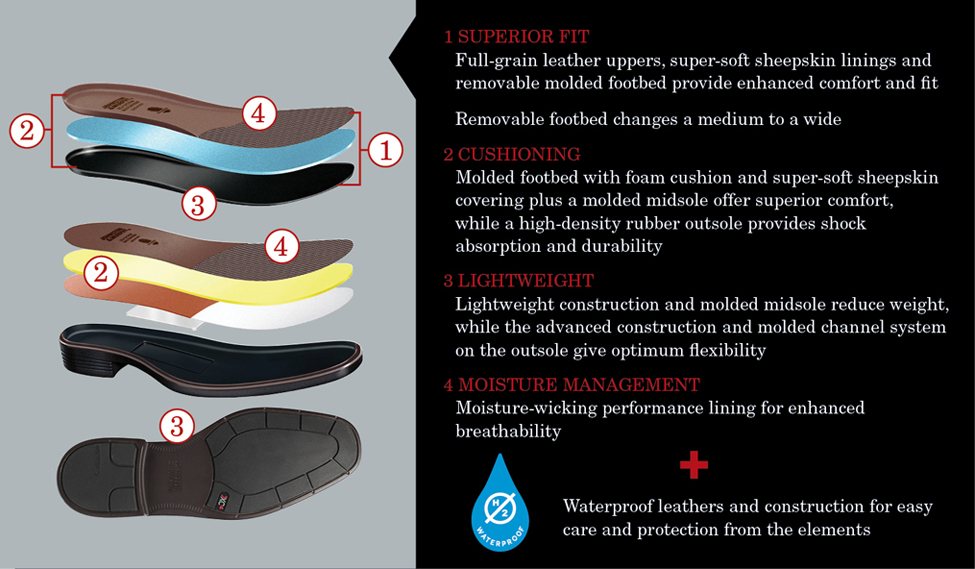 Free Shipping & Returns
See more
See less
Free ground shipping on orders over $100 and free returns, all the time. Usually arrives in 4-7 business days. Each order comes with a prepaid return label for free returns by mail, or items may be returned or exchanged at any Johnston & Murphy store, free of charge.
SHOW US YOUR #JOHNSTONANDMURPHY STYLE
#JOHNSTONANDMURPHY
RATINGS AND REVIEWS
Yes, I will continue buying your products exchange great
Great exchanges process. Keep it up!!
Daniel
McAllen, TX
Great comfort right out of the box!
Love the shoes. They look equally great with work slacks or jeans
Commish941
Detroit, MI
These are very comfortable shoes for walking and standing
These are the most comfortable pair of business attire shoes I have ever worn. I went back a week later to get another pair to wear with my khakis and jeans!
Ben
Miami FL
Best shoes I've ever purchased have all been from Johnston and Murphy
N/A
Tampa, FL
Not quite as comfortable as previous pair and appears to be showing creases / wear quicker on top.
Tony
NC
Incredible Shoe!! Exceptionally Comfortable!!! I would buy
I work in a professional environment. JM shoes are great. If you are ever traveling through Pittsburgh Airport, the female assistant manager is terrific!!
Ed
Auburn, AL
This is my 3rd pair! Wear with suits or jeans. When in Europe many cobblestone sidewalks and slippery when wet, but the Branning XC4 is perfect. I have solid footing, always dry even in rain and holds its great look.
Hal
Denver
Bought these as a quick, professional looking slip-on shoe. They did not disappoint! Very comfortable and stylish shoe at an affordable price.
Tyler
Atlanta, Georgia
Great looking shoe, with jeans or dress pants.
They look great but will need some breaking in
Halex
Orlando
They fit great and are comfortable. Very easy to put on and take off. I'm completely satisfied.
the casual worker
NY, NY